If you are looking for a Dentist in Rickmansworth then, here at Berry Lane Dental, we've got you covered for all your dental needs, as well as facial aesthetics to finish off your look. Berry Lane Dental's founder has a particular interest in dental implants, which is an excellent treatment for patients with one or more missing teeth. If you need teeth replacing and you want a solution that is convenient and functional, then implants could be for you.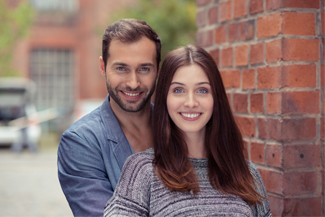 How do dental implants work?
Implants replace one or more missing teeth using titanium screws. The screws are attached to the jaw bone and these act as roots for your replacement teeth, which can be either bridges, dentures or crowns, depending on how many you need to have replaced. Crowns are used for single teeth, but for several, bridges may be used instead. Dentures are used to replace a whole set of teeth. The beauty of being able to attach these replacement teeth to the screws is that they are firmly fixed in place, which they would not necessarily be without them.
Why are implants used?
When the body's tissues fuse with the titanium metal, it means that the screws act as stable posts to attach the replacement teeth to, using an abutment. This means that the result is functional teeth that won't loosen while you talk or when you are eating. The replacement teeth should also look uniform and made to complement any remaining natural teeth that you may have.
Another positive of implants is that you can clean your teeth thoroughly by simply brushing and flossing as normal. If you look after your teeth and have regular dental checkups, implants could last you a lifetime! And, while they're reliable for longevity, they are also reliable for functioning like natural teeth. If you choose to chomp on an apple a day, or if you want to chew a toffee or two, your implants shouldn't go anywhere. Just remember to brush your teeth after your treats!
A further reason to get implants is to protect any remaining natural teeth you have from being over-exposed to bacteria. Also, implants can add structure to your face again and help you to look more youthful and fresh faced, particularly if your face has become shrunken due to the gaps in your smile.
What do I need to do to get implants?
If you are interested in finding out about how we can help you, book in for a consultation with us. We will examine your mouth thoroughly to assess what treatments would be viable for your needs. We will present you with treatment options and explain these fully, answering any questions you may have. You can ask us questions to ensure that any decision you reach is a fully informed one.
At Berry Lane Dental, we have a friendly and professional team who are ready to give you a warm welcome. We want you to have a fantastic smile and we know that we can achieve that together. If you're looking for a dentist, you shouldn't need to go anywhere else after coming to us!