Staying up-to-date with the latest developments in dentistry requires our entire team to spend time attending seminars and training throughout the year. To provide you with high-quality treatment, we have invested in the latest equipment. As dynamic teams of dentists, we at Berry Lane Dental know that it is important to embrace the latest technology and techniques that will benefit our patients.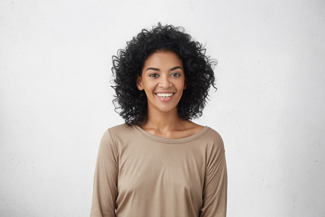 Building confidence
As we are a family dental clinic, our dentist in Rickmansworth takes the time to get to know our patients, their expectations and their anxieties. Dentistry today is more than just pulling and filling teeth! Technology has helped dentistry enormously, but it has also changed our patients' perspectives on dental needs. In the past, some patients attended six-monthly dental visits and some only visited our dentist in Rickmansworth when they had an emergency. We have worked hard to help change that, and the advent of smartphones has helped even more as patients become more aware of the importance of their smiles.
We always discuss suggested treatments with you so that you have a thorough understanding of the treatment and its benefits to you. We also encourage you to ask questions so that you can clarify anything that you may not understand. This two-way discussion can make you feel relaxed and more confident so that you know what to expect.
The importance of preventive dentistry
Preventive dentistry is the key to a healthy mouth, and we go to great lengths to encourage all families to practise a proper oral hygiene regime. Our dentist in Rickmansworth would encourage you to bring your children into our surgery when you have an appointment. This will allow your child to become comfortable with our friendly, caring staff and the general environment of our surgery. When it is their turn to have an examination, they will feel relaxed because, by then, they will be used to us and the surroundings. We can educate them on the correct way to brush and floss, and we can identify anything that may cause problems later.
For our adult patients, regular six-monthly appointments are vital to ensuring that their teeth and gums are assessed and that any plaque that has built up is removed. By seeing you every six months, we can make sure that your teeth and gums stay healthy; this will help you to reduce the chance of needing dental fillings.
A full range of treatments
It is unfortunate that sometimes through an accident or poor dental hygiene, you may require tooth replacement or a filling; we are here to help. We provide emergency treatment so that you never have to feel neglected if the unforeseen happens.
Cosmetic and practical
Our team at Berry Lane Dental also provides a range of cosmetic dental care that will make your teeth not only look good but function correctly as well. From teeth straightening and dental implants to teeth whitening and composite bonding, your dental care is safe in our hands. For that little bit of extra pampering, we also provide safe facial aesthetic treatments.