Thinking of skipping (and not rebooking) your next dental check-up?
At Berry Lane, our dentist in Rickmansworth and the rest of our team know how important dental check-ups are to maintain good oral and general health, and will always provide you with an environment of openness, compassion and professionalism when you attend them with us.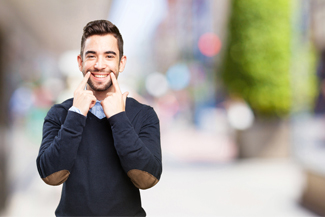 In this short article, our dentist in Rickmansworth discusses what we can help prevent with regular dental check-ups and other services that we can provide at these appointments too.
Tooth decay
Most patients who attend a check-up with our dentist in Rickmansworth are aware that when we put that small mirror in your mouth, we are looking for signs of tooth decay.
Typically due to poor dental hygiene and diet, tooth decay is caused by the enamel of the tooth weakening due to excess bacteria accumulation. This then forms a cavity that visually looks like a small brown stain or circle.
If left unchecked, the cavity burrows into the root of the tooth and spreads across the enamel, where it can become very uncomfortable and may lead to the formation of dental abscesses.
If we spot cavities or decay (depending on the severity), we may offer a sealant, filling, crown, root canal or extraction.
Gum disease
The biggest cause of lost teeth in adults is gum disease.
And if you have ever seen an advert discussing mouthwash to manage gum disease, you will know that one of the first signs of gum disease is bleeding when you brush your teeth.
However, if we detect gum disease at a check-up, we can reduce its impact in your mouth using a scale and polish, which removes plaque both on top of and underneath the gum line.
We may also offer you bacteria targeting mouthwash and toothpaste, to prevent bacteria build-up in your mouth that can cause a recurrence of gum disease.
Oral cancer
A common concern in the UK and other Western countries is that of oral cancer.
Easily detectable and treatable if caught early enough, checking for oral cancer is another service that we can offer at Berry Lane Dental.
If you have concerns about oral cancer, such as the presence of lumps, bumps, sore spots, recurring ulcers, or issues with opening and closing your jaw, then please feel free to contact our team for an urgent appointment.
Dental advice
An often overlooked area of the services we offer at our dental surgery is that of general advice.
This involves our team devising a treatment plan specific to your needs, and then offering you advice on how to care for your teeth and gums at home.
We may discuss areas with you such as the most suitable type of toothpaste, the best mouthwash or even lifestyle habits such as smoking and eating sugary foods, and how they can impact your dental health.
Cosmetic advice
OK, so when your teeth are in good working order and your gums are healthy, we can begin looking at other areas to improve your smile, such as whitening, veneers or orthodontics if you wish.
A check-up is a great time for you to ask our team questions about cosmetic dental treatment and have your suitability for such treatments assessed.